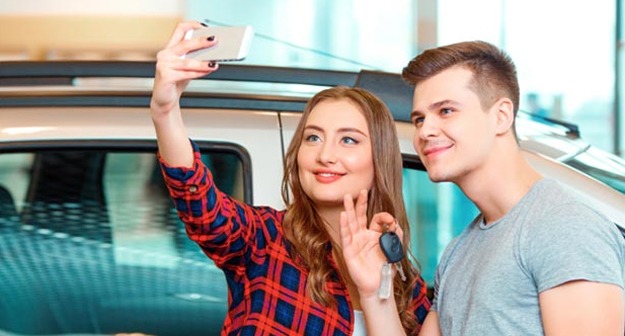 A recent study has found that Millennials are leaning more towards leasing cars than buying them.
According to a new study, these younger car buyers are more interested in having the newest and coolest cars, even if it's not the smartest financial move. Leasing allows buyers to have all the latest tech without having to pay the huge upfront costs associated with them.
The survey found the percentage of millennials (ages 18-34) who are leasing cars is up 46 percent over the past five years compared to 41 percent for all car shoppers. Additionally, leasing accounted for almost 29 percent of all new car purchases by millennials in 2015 so far, according to the survey.
The survey respondents also indicated that they weren't interested in putting down more $3,000 for a new car purchase and that they wouldn't pay more than about $300 per month.
Individuals in the survey also pointed out that they aren't interested in investing in a depreciating asset.